St. Joseph's Convent Sr.Sec.Girls School
(Affiliated to CBSE ) CBSE Affiliation No. 1030028
Welcome to St. Josephs
Convent Senior Secondary School,Bhopal
St. Joseph's Convent Senior Secondary School, popularly known as City School has become synonymous with quality education in the city of Bhopal.
From the Principals Desk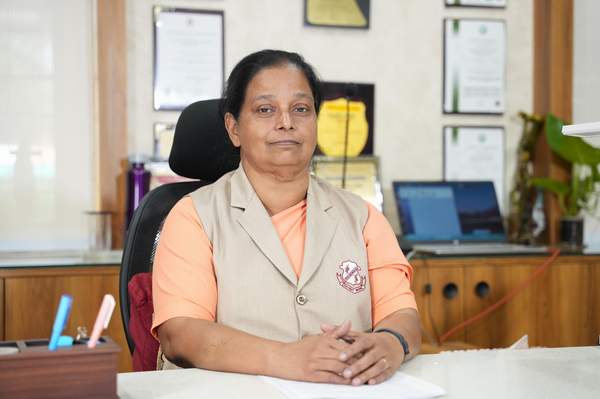 All great ideas begin with a commitment to the future. "Vision gives you the impulse to make the picture you own". Aim of holistic education is to inculcate this vision into a student. For one who has just stepped into this world and begun to toddle the journey of life, falling, getting up, and again fa
School Motto
Every Institution has its own motto to give it a special identity. This motto is inscribed within the emblem which is special to a school, an institution or an organisation. A student studying at St. Joseph's Convent mustknow her motto, the meaning of the School emblem and be worthy of it.

The School was established in the year 1956 by Mother Ignatius, a Swiss nun whose foresightedness, deep insight and dedication contributed to its origin .The school is managed by the Congregation of Sisters of St. Joseph of Chambery, Province of Pachmarhi, India. Since then it